Location, history, a huge lot, and a hot tub too: asking $3.25M
There aren't many houses left in San Francisco that were built before the Great Quake of 1906. This converted farmhouse at 2533 Folsom Street was built 40 years before the tragic day and still features its original water tower – though now that tower too has been converted into what might be the coolest work from home office in the city.
"Restoring the water tower was a shared effort that was started by previous owners and was completed by our seller," listing agent Dale Boutiette told SFGATE. "Not only is it a wonderful Victorian home on a very large lot, it provides a portal into the Mission's past as a vibrant agricultural community."
The inside of this Mission District 1867 home is quite 2021, with modern interiors, high-tech wiring and speakers, a capacious primary suite and a kitchen today's chefs will admire. But the water tower feels almost frozen in the past, still paneled in warm wood, its heights reached by a winding staircase. This tower is accessed from the home's backyard, the entrance standing next to a hot tub.
These very desirable assets aren't the only ones that set this property apart: it's also on a large gated lot with a front lawn. Add these features to parking for four cars and a heart-of-the-Mission location and you get a price tag to match: $3.25 million.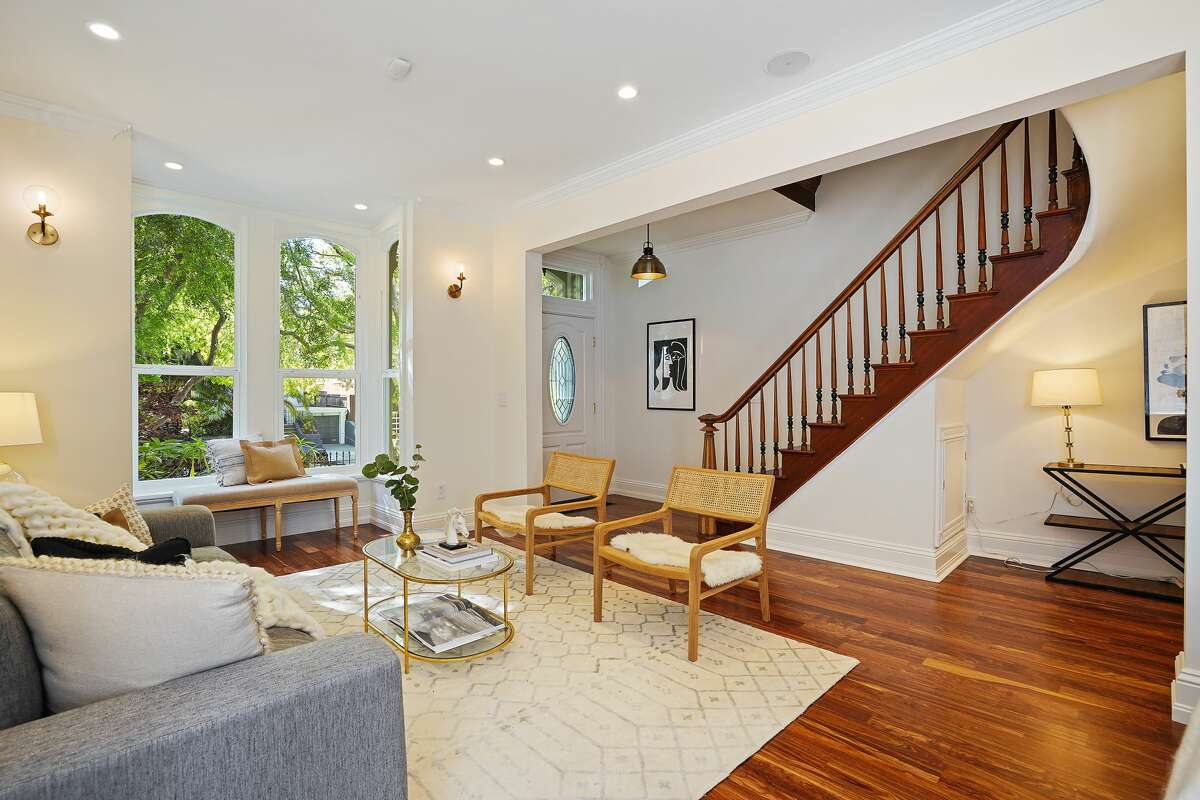 Inside, modern accents balance with original features.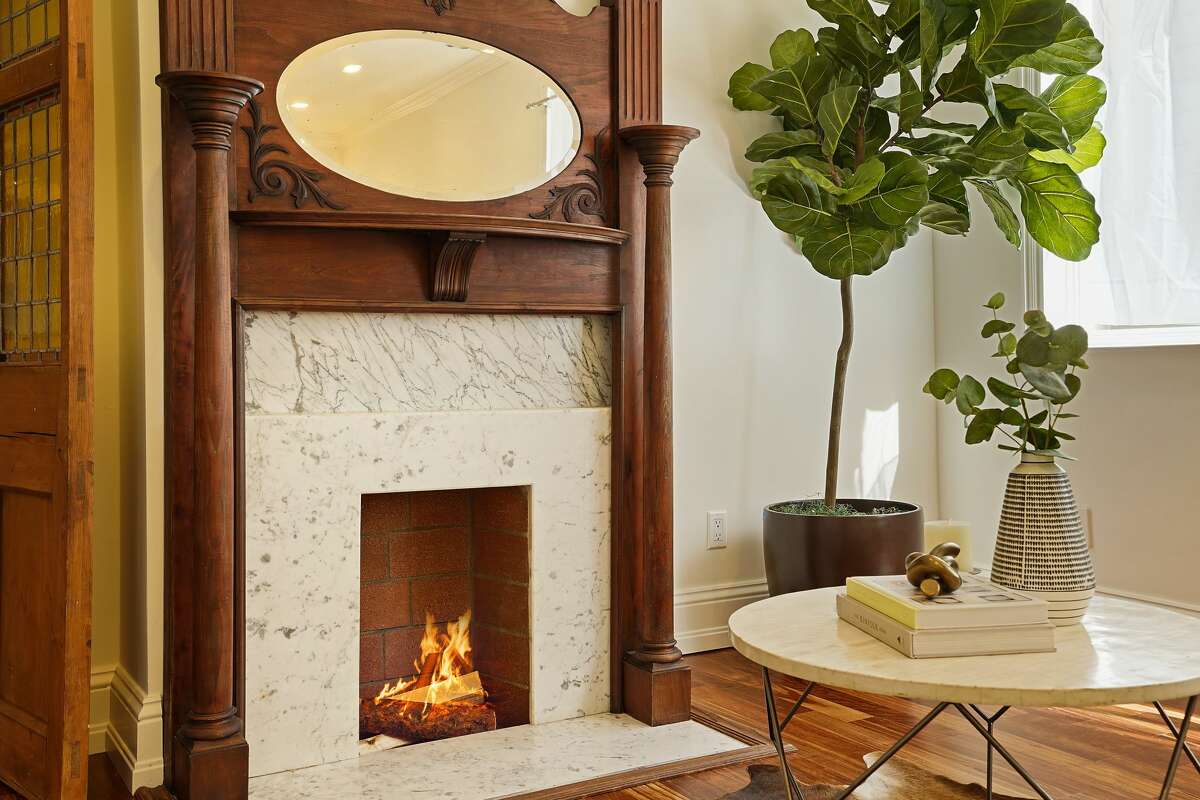 A charming fireplace warms the living room.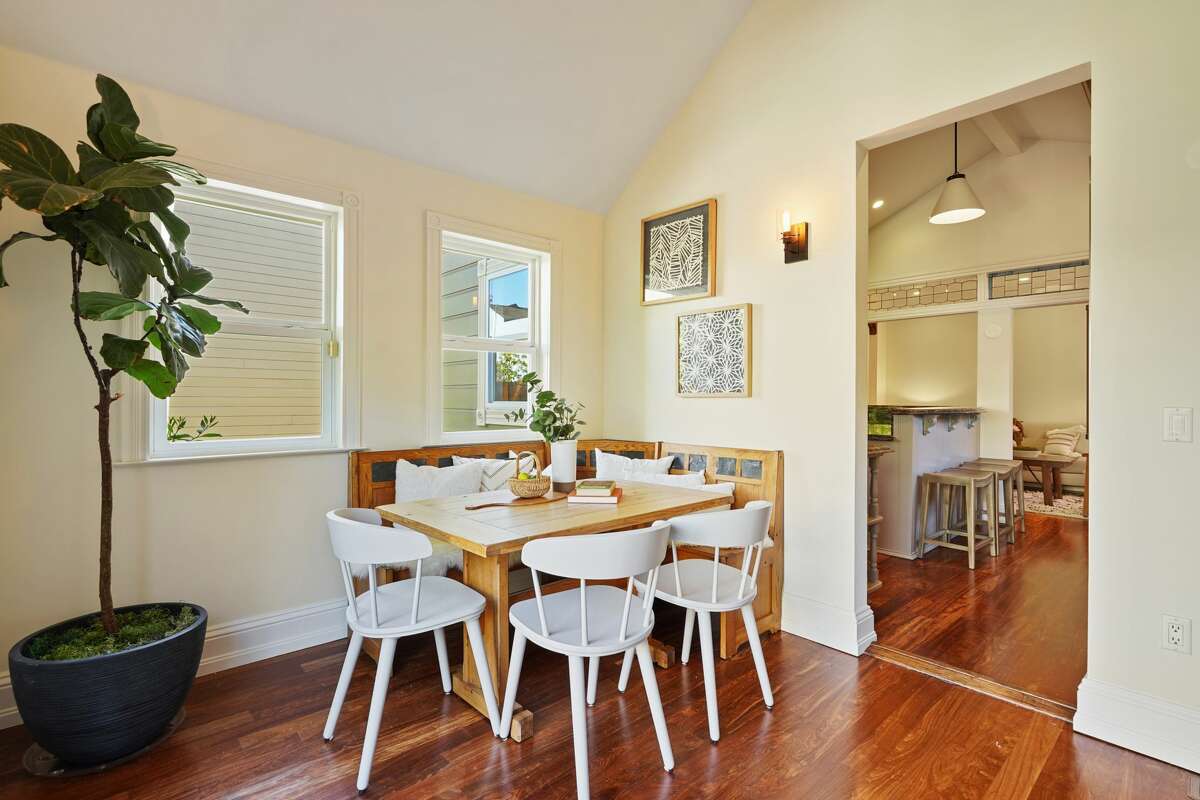 There is both a formal dining room and this informal breakfast nook off the kitchen.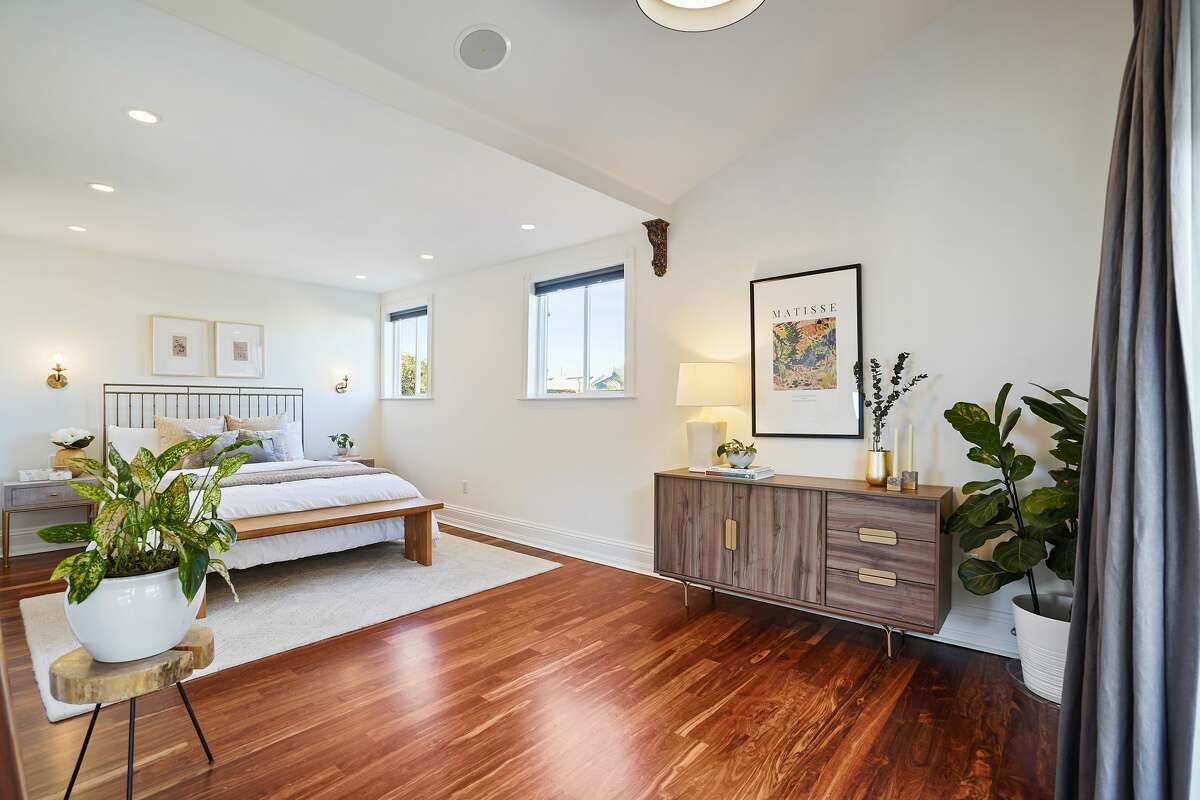 The primary suite is large and flooded with natural light.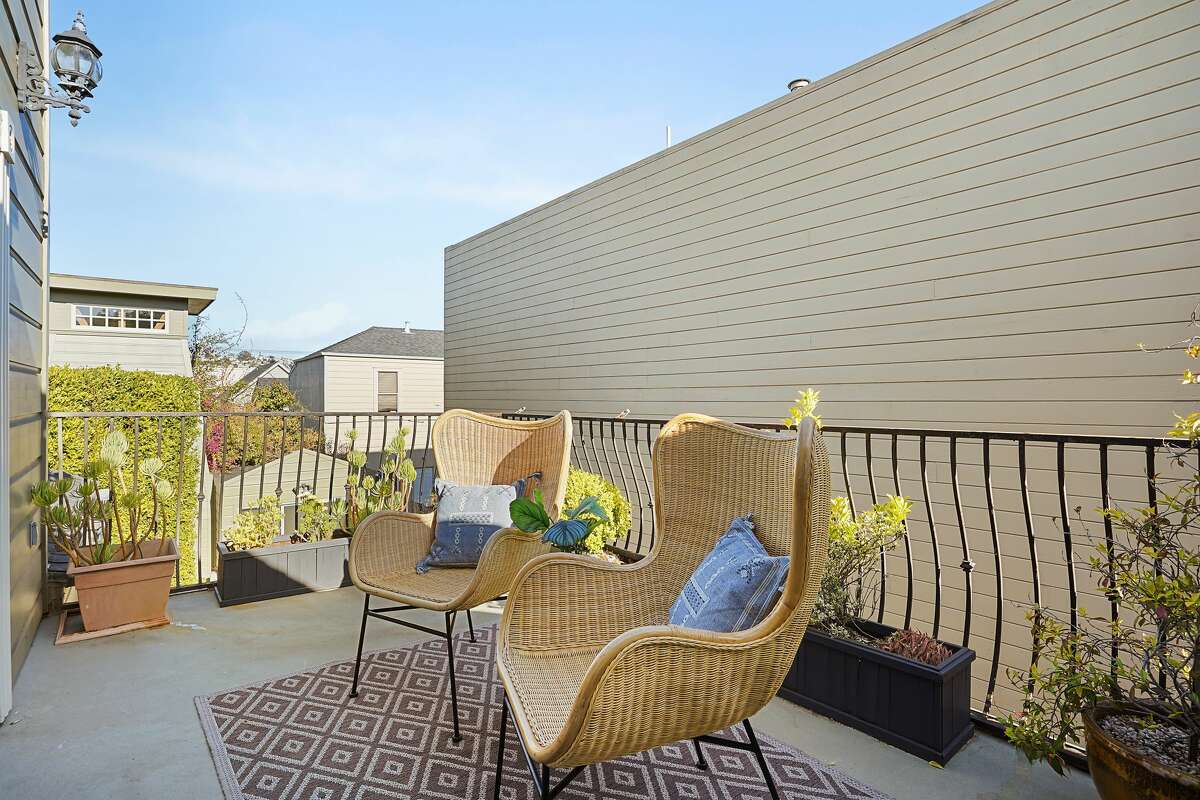 A private deck off the primary suite lets you soak in the Mission sunshine.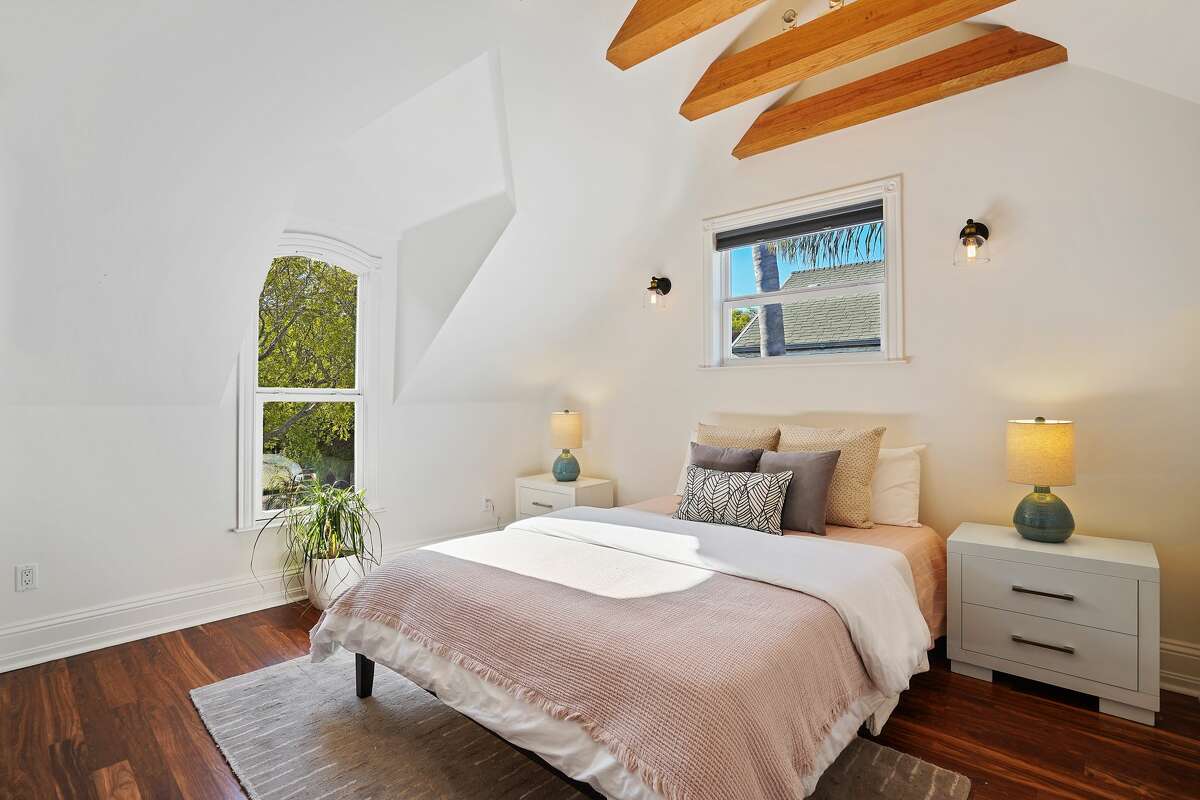 A private deck off the primary suite lets you soak in the Mission sunshine.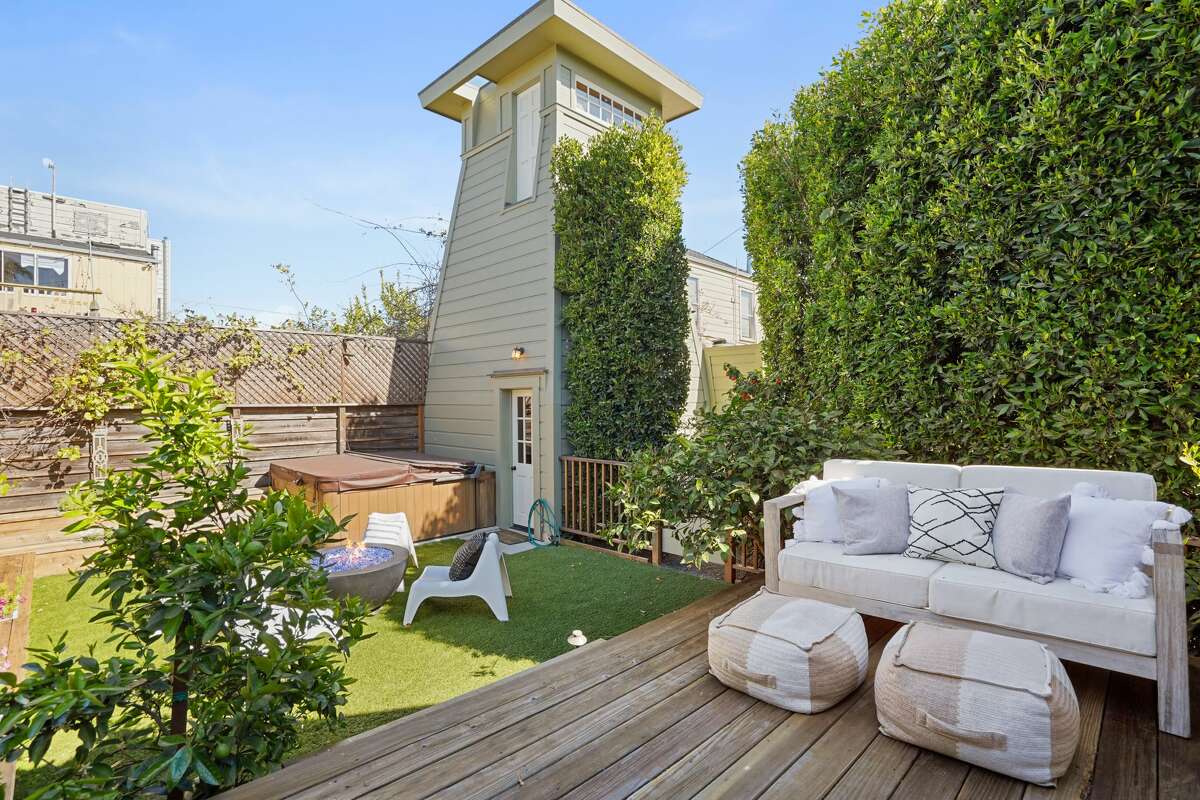 Outside you'll find a deck, lawn, and that water tower, all waiting to be explored.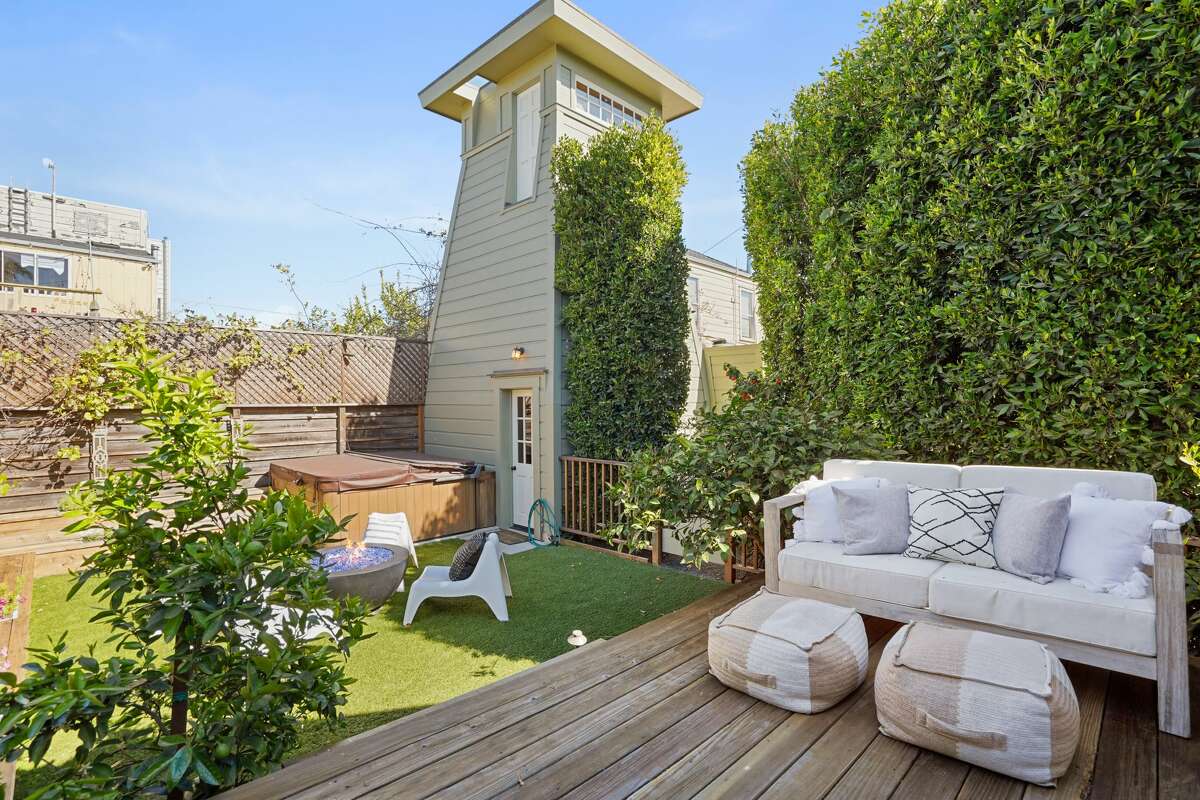 Inside the water tower,  exposed beams create a rustic effect.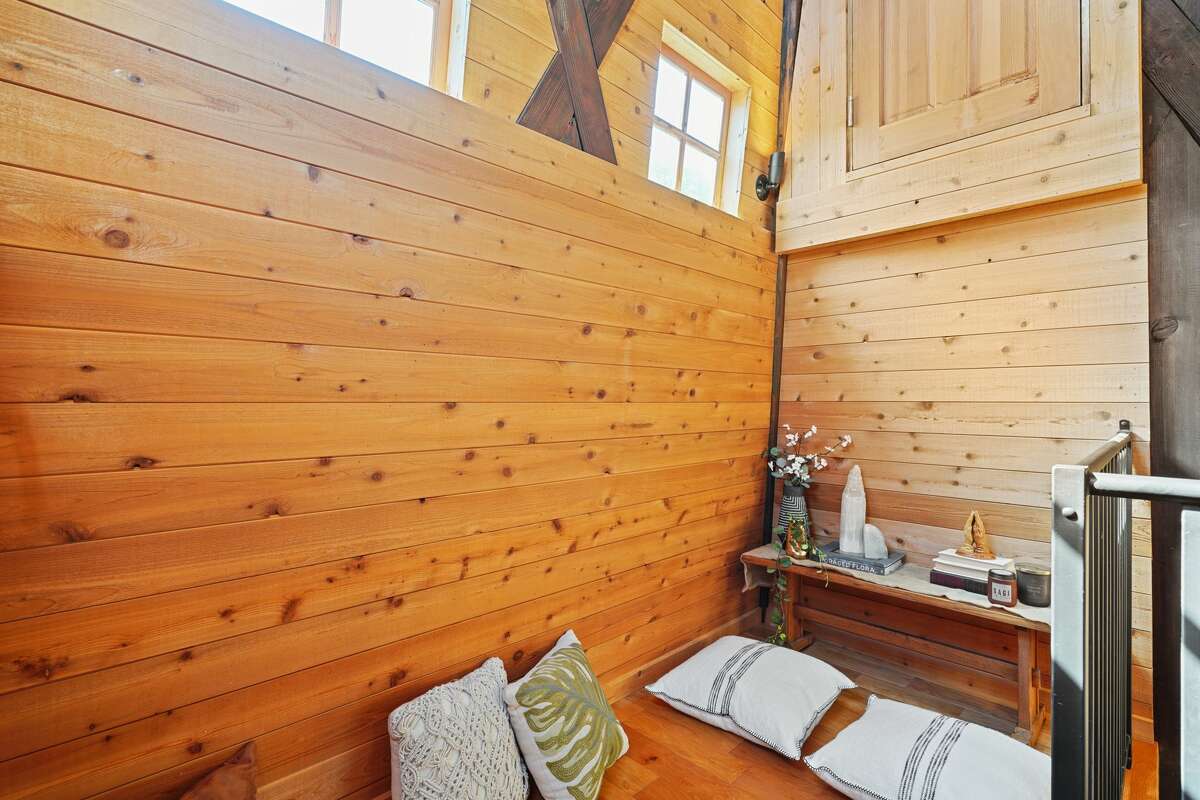 Currently used as a meditation space, this would also make a wonderful work from home space.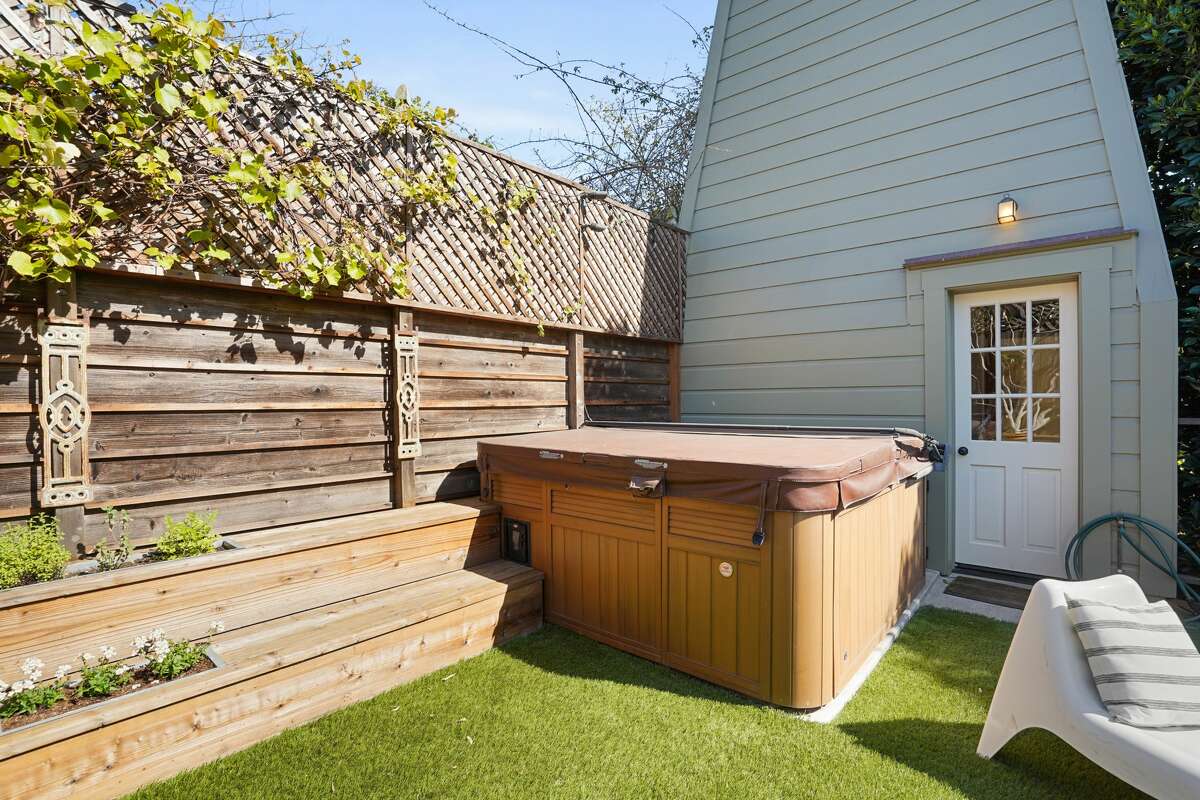 The backyard also includes a hot tub.